A week ago, Israel claimed that its scientists have managed to create the coronavirus vaccine. They were testing the same on monkeys and mice before human trials. Australian scientists have created coronavirus vaccine as well, the officials claimed.
[divider style="solid" top="20″ bottom="20″]
Highlights
Australian scientists claim they have created coronavirus vaccine
The vaccine is not ready for masses yet.
The human trial will begin in a few months, suggested by the University of Queensland Australia.
About $30 million will be spent in vaccine production that is expected to be ready by the end of 2020.
[divider style="solid" top="20″ bottom="20″]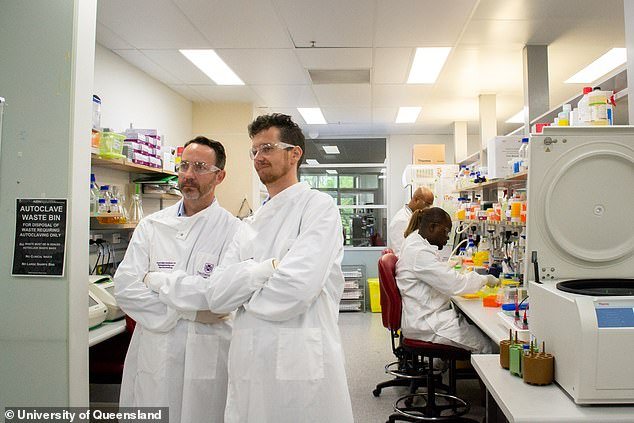 [divider style="solid" top="20″ bottom="20″]
Also Read: COVID-19 Testing Kits Developed By NUST Researchers
Coronavirus has now effected over 300,000 people around the globe. The virus has been reported in over 180 countries with a death count exceeding 10,000.
The virus outbreak has been termed a pandemic by global organizations. Such is the severity of this issue.
In such a time, people tend to keep high hopes from research institutes and scientists. Australian scientists from the University of Queensland have not disappointed us at all. This is major progress in creating a vaccine for this virus as Australia would be the second country to have such a claim.
Stay Updated: Confirmed Coronavirus Cases In Pakistan – Latest Updates
Though the vaccine could be made available only by the end of this year, there is still hope. Human trials are also very important. This will ensure that the vaccine kills coronavirus inside humans without creating any side effects thereafter.
[divider style="solid" top="20″ bottom="20″]
Why wait till the end of the year? For coronavirus vaccine
It is important to understand that there are certain procedures these scientists have to go through before commercializing a chemical.
The first phase involves testing various samples of the vaccine on animals. This process can take an indefinite amount of time as nobody is sure of the results at this stage.
The second phase is human trials. This can begin only after several test subjects (animals) show full recovery. We should be aware of the fact that human trials can't be simplified or compared to animal trials.
The final phase is production. Once human trials are completed and the results are as expected, production begins.
Australian scientists have done a remarkable job in the first phase of creating a coronavirus vaccine. Animal trials have been successful.  Let's hope for the best ahead.
[box type="note" align="" class="" width="100%"]
Coronavirus Cases In Pakistan – Coronavirus latest Updates