Because of the extremely diverse culinary culture, Lahore is known to be the "food capital of Punjab".If you have been looking for the famous and best top ten restaurants in Lahore. Then here we are with the list of the top ten restaurants in Lahore or you can say the best food spots in Lahore.
Though they won't be cheap eats, you will be loving their tasty food, excellent ambiance, and their ultra-best dining areas.
You will find any kind of food in Lahore from traditional to continental, Oriental, and Mediterranean cuisine.
Lahore is famous for its delicious food whereas, Lahoris are famous because they are the biggest food lovers!
They love to eat and explore new places and their food is highly influenced by the Mughal era.
Here are our recommendations for the finest and top ten restaurants in Lahore known for their signature dishes and exotic taste. You will surely enjoy yourself with your friends and family.
The Brasserie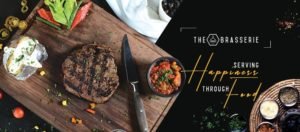 The Brasserie is a new addition to the Mall 1 restaurant Gulberg.
You will fall in love with their ambiance, It's a fine place to sit with family and friends along with a scrumptious and pocket-friendly menu.
They are serving an impressive range of salads, grilled sandwiches, very Succulent. burgers, pizzas, tasty plates of pasta, seafood, beef, creamy chicken, lamb chops, and whatnot.
This is the best restaurant that's why it's on our top ten list. You should visit this place for the best cuisine and amazing taste.
Address: 3 Mall one, 94D1 Gulberg, Lahore
Qabail Tribes
Whenever you and your friends are in the mood to have Pashtoon cuisines or some traditional desi food then Qabail is the best place for you.
Their namkeen chicken karahi, Roash, and chapli kebabs have taken some hits over the other restaurants in a very short span of time. And it becomes the best restaurant in DHA Lahore.
https://www.facebook.com/1512589155738006/videos/176308557053114/
Last but not least their ambiance is extremely wonderful you will feel like a Maharani or Maharaja and you will get a chance to watch amazing performances and famous Pashtoon attan dance while enjoying your food.
Address: DHA Lahore
The Lakhnavi
By hearing the word Lakhnavi things that come to your mind are 'NAWABS with royalty', 'tehzeeb' and 'nazakat'.The Lakhnavi is Pakistan's 1st attempt at a traditional Sub-Continental fine dining restaurant offering Asian, Indian, Barbecue, Pakistani, Persian cuisines.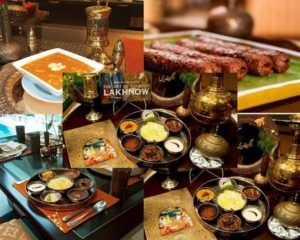 This place will take you back to the era of Royal or Nawabi delicacies.
Their services are best, we recommend you visit this restaurant but make a reservation before visiting.
You would love everything about this restaurant and will want to visit here again and again.
Address: 87 Shahrah-e-Quaid-e-Azam, The Mall The Lobby, Lahore
Nando's
You will never find Nando's empty, this place is always full of food lovers, and who does not love Nando's??
The food they offer is different from other restaurants that are the main reason it is love for most of the people living in Lahore.
Get yourself some mouthwatering and tempted flame-grilled quarter chicken meal, the Espetada Carnival, and Cataplana Originale.
Their crispy on the outside and juicy on the inside chicken thighs smoked in peri sauce is so yummy and a real treat.
Address: MM Alam Road, Lahore
Also Read: Neha's journey from an ordinary girl to a professional chef
Café zouk
Café zouk is one of the oldest restaurants in Lahore with amazing taste and services and still carrying its legacy.
If you grew up in Lahore this food spot definitely played a role in your life. While residing in Lahore Who doesn't know about this famous restaurant. This restaurant is best for tasty food and services.
To satisfy your appetite you must visit this restaurant they have the best choices from pasta, noodles to bread pudding.
The only department for bit improvement is ambiance but their food is matchless.
Address: MM Alam Road, Lahore
Café Aylanto – Top Ten Restaurants in Lahore
Café Aylanto is one of the best and famous restaurants in Lahore for its variety of tasty and exotic foods.
This food spot is pretty expensive, but yes, you will love their ambiance and the taste of their food are worth every single penny.
Café, Aylanto has been the heart of Gulberg, and best known for breakfast also for dinner this is the best choice to dine.
It serves all sorts of cuisine, traditional desi food, people love their steak and mouthwatering beef lasagna with a deadly layer of cheese and béchamel sauce the most.
Address: C-1, 12 MM Alam Road, Lahore
Veranda Bistro
If you are looking for a buffet and hi-tea menu then you are at the right place, Veranda Bistro is famous for its tempted buffet and Hi-Tea menu.
This food place has gained immense popularity because of the famous lunches and dinner buffets among food lovers.
However, their services and staff hospitality is also great.
They serve unique food items in the entire city like Warm Chocolate Soup, yeah you heard it right Chocolate soup.
Address: DHA Phase 5 Lahore.
Salt'N Pepper Village – Top Ten Restaurants in Lahore
Salt'N Pepper is a great place especially for those who want to explore different varieties of food.
If you want to taste the wide variety of Asian and Middle Eastern cuisines, then this food spot is best for you, and you're loved once.
From food quality and variety to their services, they are the best.
If you are in Lahore, you must try Salt'n Pepper Village, undeniably one of the best restaurants with great ambiance and a reasonably priced buffet.
Address: 103-B II, MM Alam Road, Lahore
Mouthful Café
Mouthful Café is best known for its quality food with wonderful taste and the perfect ambiance for meetups and official dinners.
Their quality and taste in food are consistent with the limited menu. The variety of delicious and tasty food is pocket-friendly so everyone can easily afford and enjoy the scrumptious food here with friends and family.
The restaurant offers Patakha chicken, mutton chops, cheesesteak sandwiches, and also brunch menu with nihari and their signature omelet is amazingly tasty.
Address: 32 DD, Commercial Market Area, Phase 4, Lahore
Rina's Kitchenette
Rina's Kitchenette is one of the best exotic restaurants with awesome décor with soft motherly touches that makes you feel like a home with quality flavorful food items.
It's a classic kitchenette that started as of home bakery for cakes and desserts and now it has grown to become one of the best restaurants in Lahore
They serve burgers, pizza, sandwiches, chicken pot pies, mouthwatering three-cheese cannelloni, and so much more delicious food.
Address: 242-Y, Phase 3 Commercial Area DHA
Food Street Anarkali – Top Ten Restaurants in Lahore
If you want to view and feel the mouthwatering aroma of the freshly cooked food then do not forget to visit Old Lahore!
Yes, Old Lahore means food street Anarkali, their freshly cooked fried cuisines look of food makes you feel hungry and forced to eat.
You will feel great things happen inside your mouth as you chew.
We recommend you to visit this place for the best food street you will also get the chance to view and enjoy the national and historical heritage there.
Address: Old Anarkali Bazaar
So this the list of best, famous, and top ten restaurants in Lahore. You should visit these restaurants and explore these food spots if you are living in Lahore.
Visit these food spots and taste their delicious food, we will keep you up to date about these tasty food spots and a lot more eating places in different cities of Pakistan so stay tuned with us.
Related Articles for You
Top Ten Hospitals in Lahore – Investinpak
Business Ideas in Pakistan 2021: Complete Roadmap
Top Ten Restaurants in Islamabad, Pakistan | Investinpak