There is a huge list of restaurants in Islamabad. The local people here have a trend of eating out, particularly on the weekends. On account of which there is considerable growth in the restaurants' sector of the market in Islamabad. Multifarious restaurants and cafes in Islamabad offer different types of food including Desi, Thai, Continental, Fast-food, American food, Italian food and much more. As everyone in Islamabad enjoys food so Islamabad has sprung up with restaurants and cafes for both the upper and the middle-scale people. These restaurants will provide you with a lavish environment with beautiful views of the city so you may feel at home.
New to capital? No need to worry!
This article aims to guide you about some of the most famous upper and middle scale restaurants. If you're new to the capital, you can easily grab an outright notion where to eat and what to eat in Islamabad.
Upper scale Eateries in Islamabad:
Being the capital of Pakistan, Islamabad has a huge volume of inhabitants who belong to the upper class and are financially very well established.They need to represent their status. When it comes to eating out somewhere, they would never prefer a small restaurant or a café to dine in.
Here are some Lavish and expensive restaurants in Islamabad that offer you the best quality food and delicate environment:
Zamana Restaurant, Islamabad Serena Hotel
Zamana restaurant offers buffet breakfast, lunch and dinner along with an a la carte menu. The restaurant also serves Hi-Tea with live cooking stations. The restaurant has delightful views of gardens and fountains. Indoor and outdoor seating is available. We have kept it on top in the list of top restaurants in Islamabad.
It serves Thai, Italian, Japanese, Chinese, Middle Eastern and Western along with traditional Pakistani specialties.
Location: Khayaban-e-Suhrwardy, Opposite Convention Centre، Islamabad
Nadia, Islamabad Marriott Hotel
It is an all-day dining buffet restaurant.it offers live cooking stations for breakfast, lunch, hi-tea, dinner buffet. It offers breakfast cuisine from all over the world.
The restaurant indoor is breathtakingly beautiful and it provides a live singing and music station too.
Location: Aga Khan Road, Shalimar 5، Islamabad
Street 1 Café, Islamabad
Street 1 café shares a beautiful environment is the best place to stop when the weather of Islamabad is pleasant. It serves a variety of international cuisine including Thai, Italian, continental etc. Food quality is up to the mark and service is top notch.
The café serves breakfast, lunch, coffee and drinks.
Location: Kohsar Market & Diplomatic Enclave، 1 Street، F 6/3 F-6, Islamabad
Café Aylanto, Islamabad
The Aylanto café is new in town yet managed to gain fame in such a short period. It is a multi-cuisine restaurant. It provides an exceptional fine dining experience to its customers through its beautiful environment and top-notch food. It also provides valet parking .it serves lunch, dinner, drinks and coffee.
Location: Unit 1&2, Street 4 – Gol Market, Sector F-7/3, Street 7 or 8 – Off Kohsar Road,، Street 1 – Off Margalla Road، Islamabad
Howdy, Islamabad
Craving for burgers? Howdy is the spot!
It is a western themed restaurant. Its serves amazingly fascinating burgers. It provides delicious food and has a Cowboy themed environment that gives you perfect feels of living in Texas. The interior and the waiter's dressing do justice with the desired theme. It serves lunch, dinner, coffee and drinks.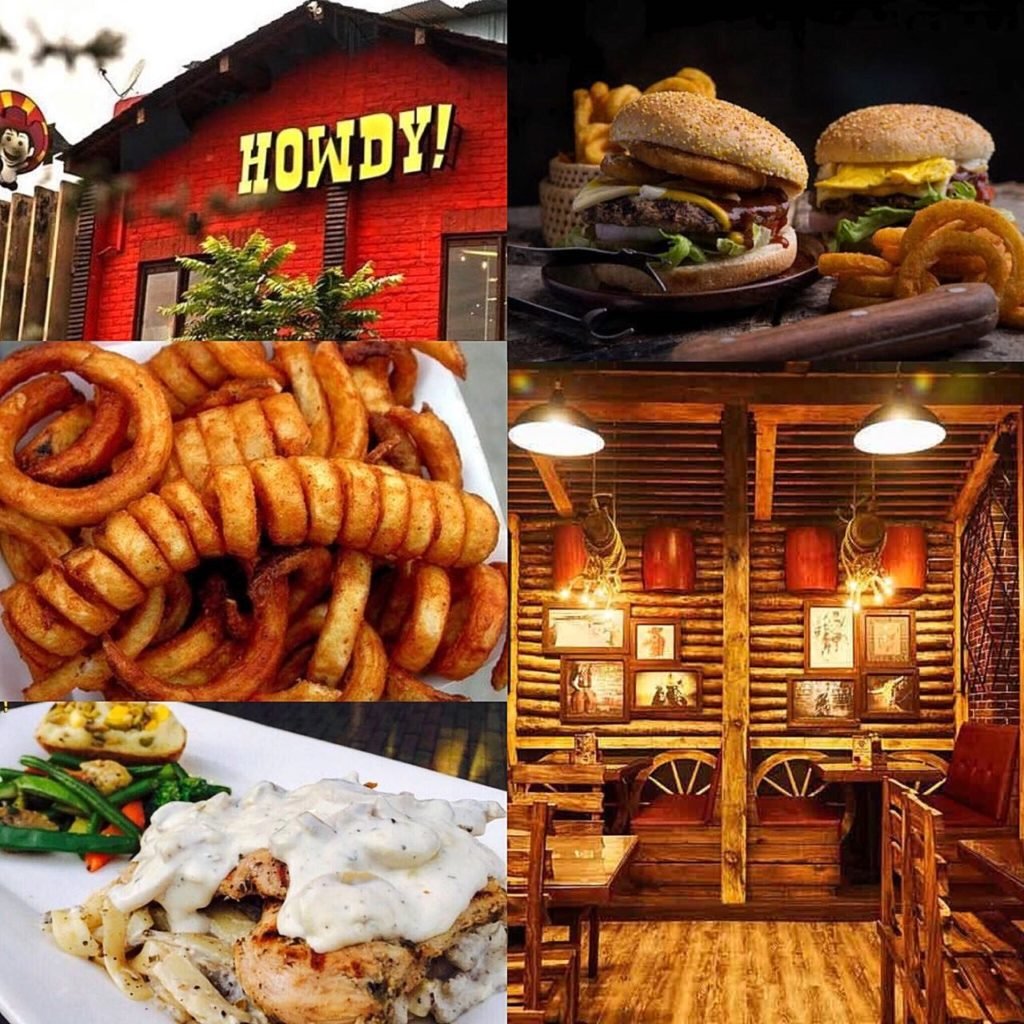 Location: Shop 6, Gol Market, Sector F-7/3, Street 7 or 8 – Off Kohsar Road,، Street 1 – Off Margalla Road، F 7/3 F-7, Islamabad.
Roasters Coffee House and Grill, Islamabad
Roasters has achieved fame due to its very retro yet sassy interior design and burgers which are simply too big to finish in one sitting. Its serving size is so fulfilling with most worth it rates ever. If you're planning to dine in tonight at roasters, then you must call and reserve a table first because Roasters barely has available space for walk-ins. It is multi-cuisine and serves lunch, coffee, dinner and drinks. Roasters is one of the restaurants in Islamabad that offers a huge variety of foods with great taste.
Location: Bhittai Road, F7 Markaz, Islamabad
Jade café by China Town, Islamabad
Chinatown has definitely won the hearts of food lovers by opening Jade Café. The café serves amazingly delicious American, Thai, Italian dishes. It offers breakfast, lunch and dinner.  The café has an elegant Indoor and outdoor tables providing a pleasant street view.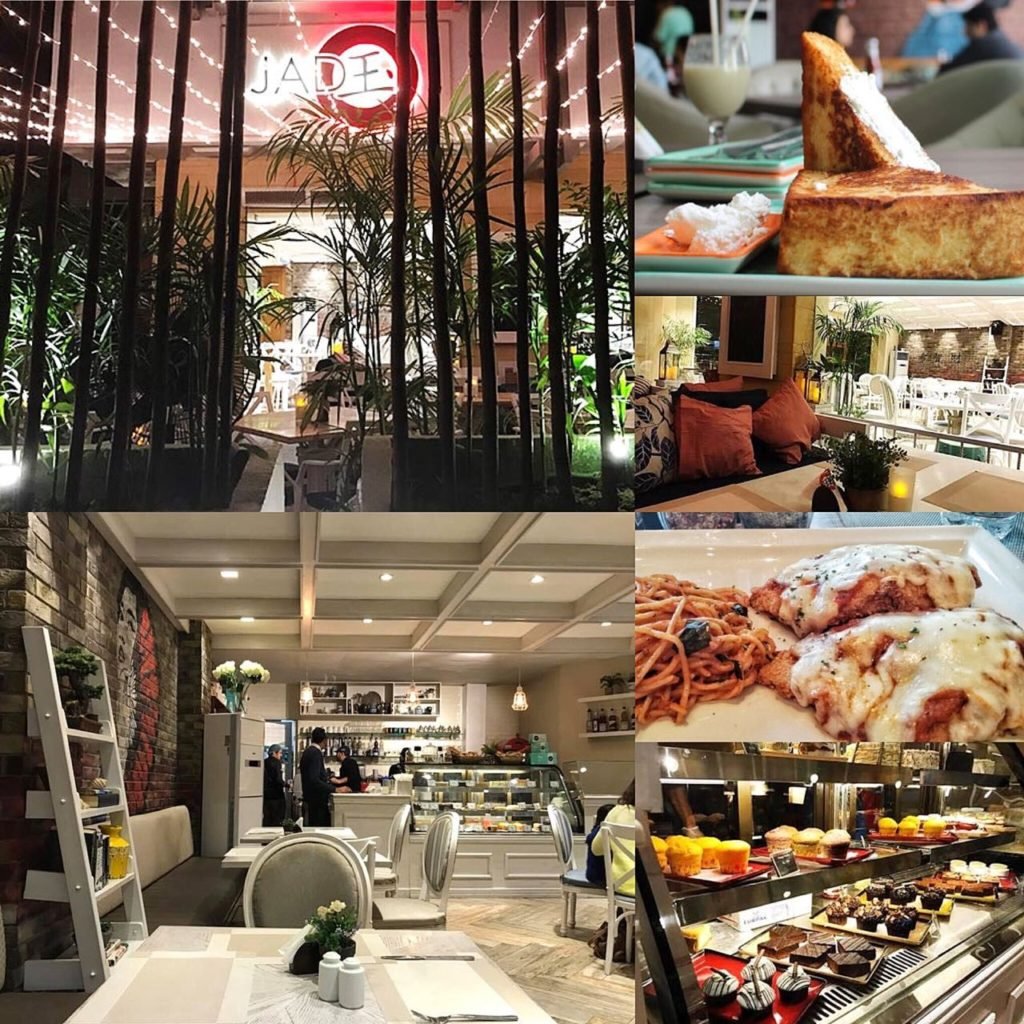 Location:  Building # 8, Street 55, F 8/4 F-8, Islamabad, Islamabad
Also Read: Top Ten Food Items in Islamabad
Affordable Eateries in Islamabad:
The hype of posting a picture of the meal just before eating it is growing day by day in Islamabad. Islamabadis have started judging the status of people on the basis of their level of extravagance on social media. Affording a restaurant or a café meal daily is not easier for a middle scale person. But don't forget every problem comes with its solution. Islamabad also has many restaurants and cafes that offer delicious food and you can also afford them even on daily basis.
Here are some affordable restaurants in Islamabad that offer you good quality food.
KFC, Islamabad
KFC is a fast food restaurant that serves affordable burgers at reasonable prices.it provides a good healthy environment for you to hang out with your friends and colleagues.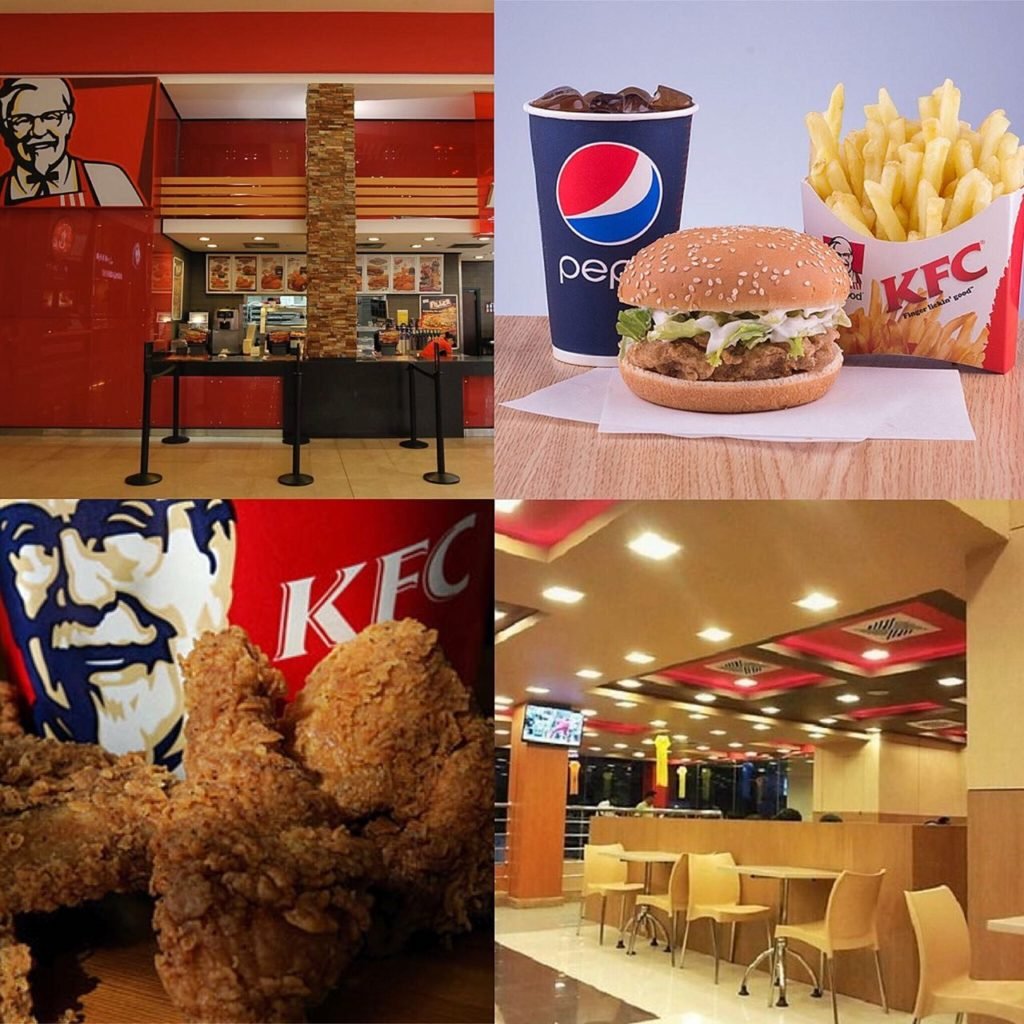 Location: 11 United Bakery Building, School Road, F-6/2، F 6 Markaz F-6, Islamabad
The Monal Restaurant, Islamabad
The monal is one of the most famous restaurants of Islamabad. It offers a wide range of oriental food. It offers Pakistani cuisine at highly reasonable prices. The restaurant is located at the top of Potohar and provides an astonishing viewpoint for praising the beauty of Islamabad.
Location: 9 km from Islamabad – Pir Sohawa Road, Pakistan
OPTP, Islamabad
OPTP is another fast food eatery that provides you with affordable meals for lunch, dinner or breakfast. Prices are highly reasonable and the taste is worth it. It serves burgers, a variety of roasted chicken, shakes and fries.
Location: Plot No.28, Shop No.9, Ground Floor, Al-Karam Plaza, F-11 Markaz Islamabad, Islamabad Capital Territory
McDonald's, Islamabad
Mc Donald's has always been a favorite place for families and student squads to hang out. It is a fast food restaurant. It's probably the most affordable yet tasty eatery in the town. Its ice-creams shakes and meal combos are to die for. It also provides a peaceful environment for its customers. McDonalds offers great taste and affordable prices as compared to many other restaurants in Islamabad.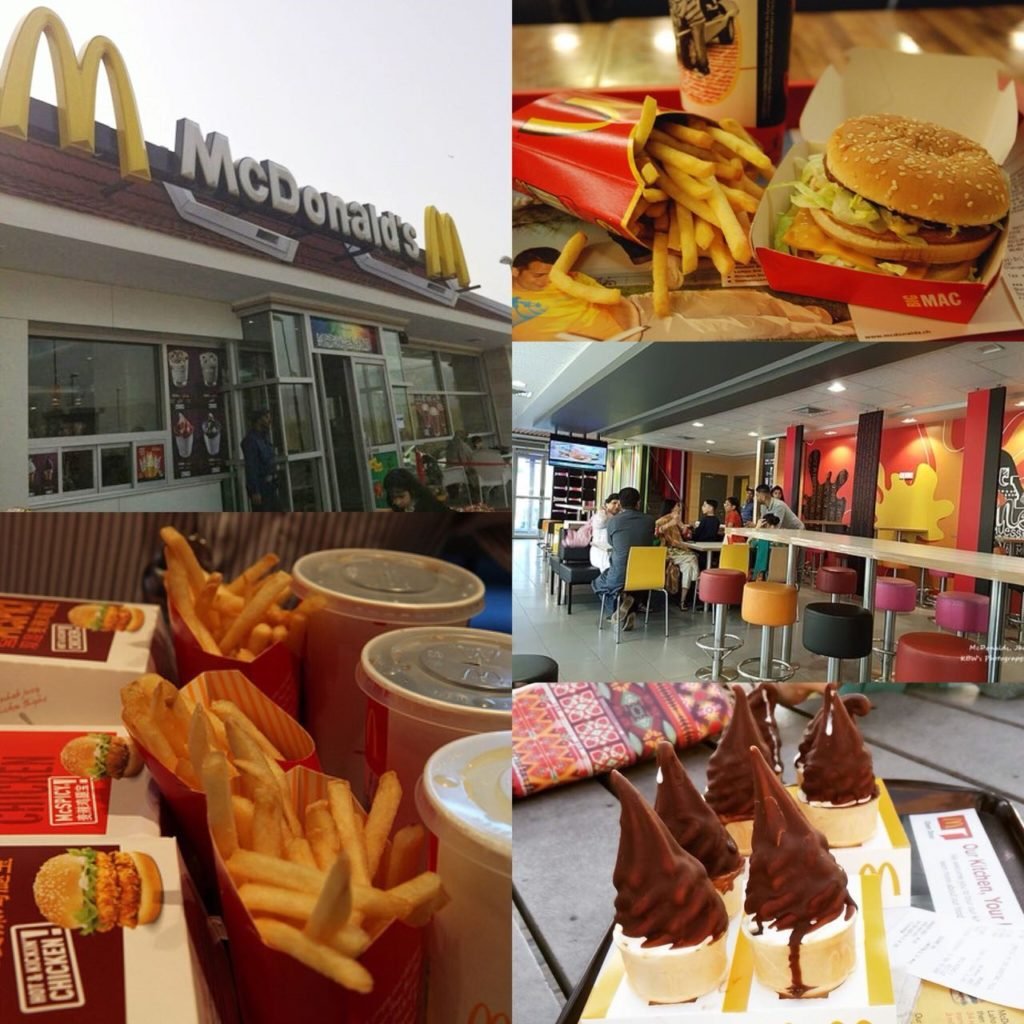 Location: Jinnah Avenue, F-9, Islamabad, Islamabad Capital Territory.
Islamabad is a beautiful city and it has everything you need to spend a peaceful life. This list of restaurants in Islamabad has been compiled with great care. However, we would love to seek advice. If you have any ideas or suggestions. Do not hesitate to write in the comments.