When it comes to natural beauty, one simply can not ignore Azad Kashmir. The mesmerizing scenery of its natural beauty portrays a heavenly view. Here, we have made a list of the top ten places to visit in Azad Kashmir, so you can easily choose to view any of them.
Neelum valley: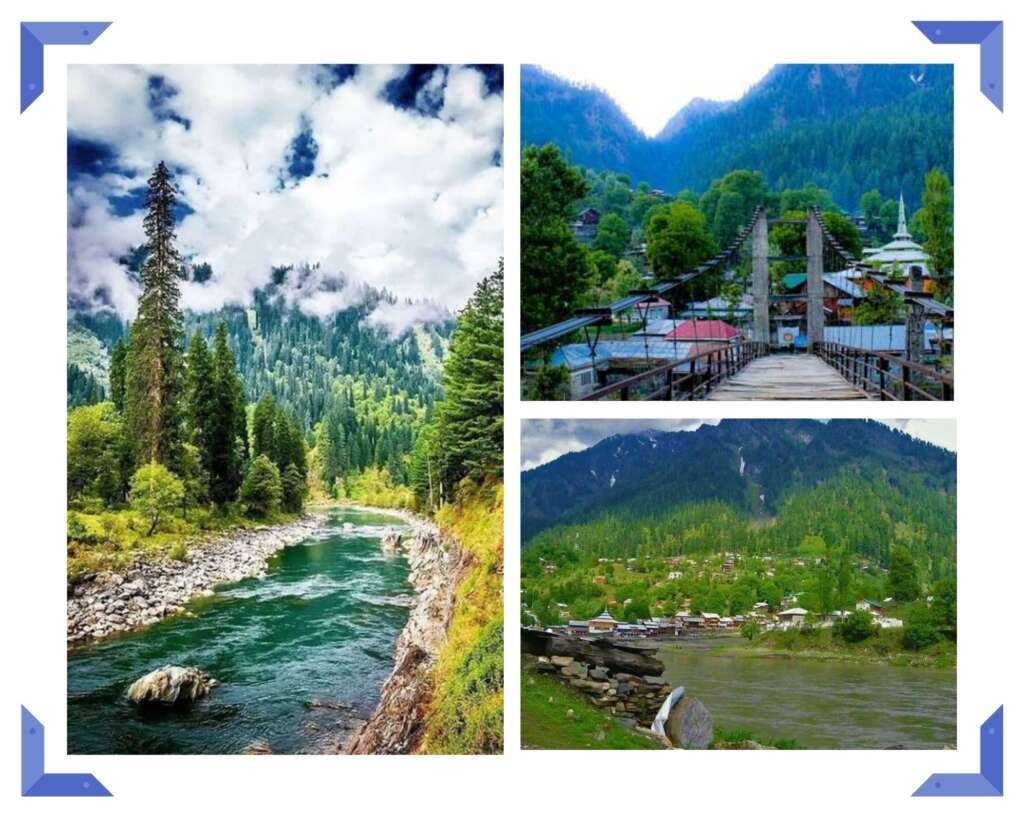 Neelum valley is considered one the most beautiful place in Azad Kashmir. It is located in the northeast of Muzaffarabad Azad Kashmir. The roads lead to spectacular and high mountains, one of Pakistan's most enhancing tourist destinations called Neelum Valley. A land of blue water Panoramic valleys and breathtaking greenery and those who have set foot on this land call it the heaven on earth. This dream valley stretches from about 50KM north of Muzaffarad also existing on the Line of Control between Azad Kashmir and Indian Occupied Kashmir.
If I call it paradise on earth, it would not be wrong.
Its host, lush green mountains, billowing water, sparkling water coming from waterfalls, cool breeze blowing soothe the heart, crooked valleys, trekking drags, freshwater streams, and snowcapped mountains increase to its beauty. It is named after the river Neelum which flows like a snake of blue flour within the valley.
Also Read: Top Ten Best Places to Visit in Islamabad | Investinpak
The sight of the sun setting behind the mountains is soothing to the eyes. It is heartening to see this scene. Walking among the clouds seems to be flying in the sky. This place makes a noise in the world. Which is the most special thing about it foreign tourists come here all over the world and entertain with gladden heart. The most charming and heart touching places is Kieran, Arang Kel, and Sharda. It is hard to explain the beauty of Neelum valley because it comes first among the top ten places to visit in Azad Kashmir.
Sharda: Top Ten Places to Visit in Azad kashmir
Sharda is the most picturesque place in the Neelum Valley. It is a small town in the Neelum Valley District, located in the middle of the two mountains. It is a breathtaking stop, tourists feel like on cloud nine. Tourists come here to spend the winter vacations and they go with sinking hearts because of the beat of the clock.
Also Read: Tourism in Pakistan – The World Appreciates
In Sharda, there are also ruins of an ancient learning place (from the 9th century) called Sharda University. The presence of these ruins gives Sharda a historical background that offers a special attraction for people interested in archeology and history. Ancient templates represent this historical beauty.
Keran:
Keran is a pleasant village and tourist resort in Neelum valley. It is located on the right side of the Neelum river. It has appealing scenery. A small market and a tourist resort located on the side of river Neelum across which one can have a glimpse of the Indian-held Kashmir. Keran from Athmuqam 09Km, Keran from Kundal Shahi 17Km, Keran from Dhani Waterfall 70Km, Keran From Muzaffarabad100Km.If going a little further there is an upper Neelum village from where the whole of occupied Kashmir can be seen. Its beauty is comprised of the top ten places to visit in Azad Kashmir.
Arang Kel:
Arang Kel is one of the most beautiful meadows of this valley Kashmir. This place is a small village of Neelum valley but it's a very alluring and tempting place for visitors. It's built like a true nature lover. People feel healthy and relax, cool winds soothe the heart. This heartening place is not like the one where you just go and visit and come back, you've to spend at least one whole day exploring its meadows, forests, waterfalls, surrounding hills, etc. Visited that place it was awesome, especially a tracking from Kail to Arang. People were friendly and nice as well. I found this beautiful place in the top ten places to visit in Azad Kashmir.
It is located on the hilltop upper Kel. From Kel people can start hiking or take the chairlift. Hiking is an attractive spot for people, foreigners love hiking because they prefer more than chairlift. Local people prefer a chairlift because it takes one hour approximately to reach the village it's a daily routine for villagers. Arang Kel has good hotels and places to stay, but not luxurious hotels, If visitors want to enjoy natural beauty don't expect this luxurious place to stay. But some people really can't live without good hotels then you can come back to Kel and stay at a good hotel at Kel Bazar and a guest house about 4km from the main Kel Bazar. To reach Kel, people usually enter into the Neelam valley from Muzafarabad.
Leepa Valley: Top Ten Places to Visit in Azad kashmir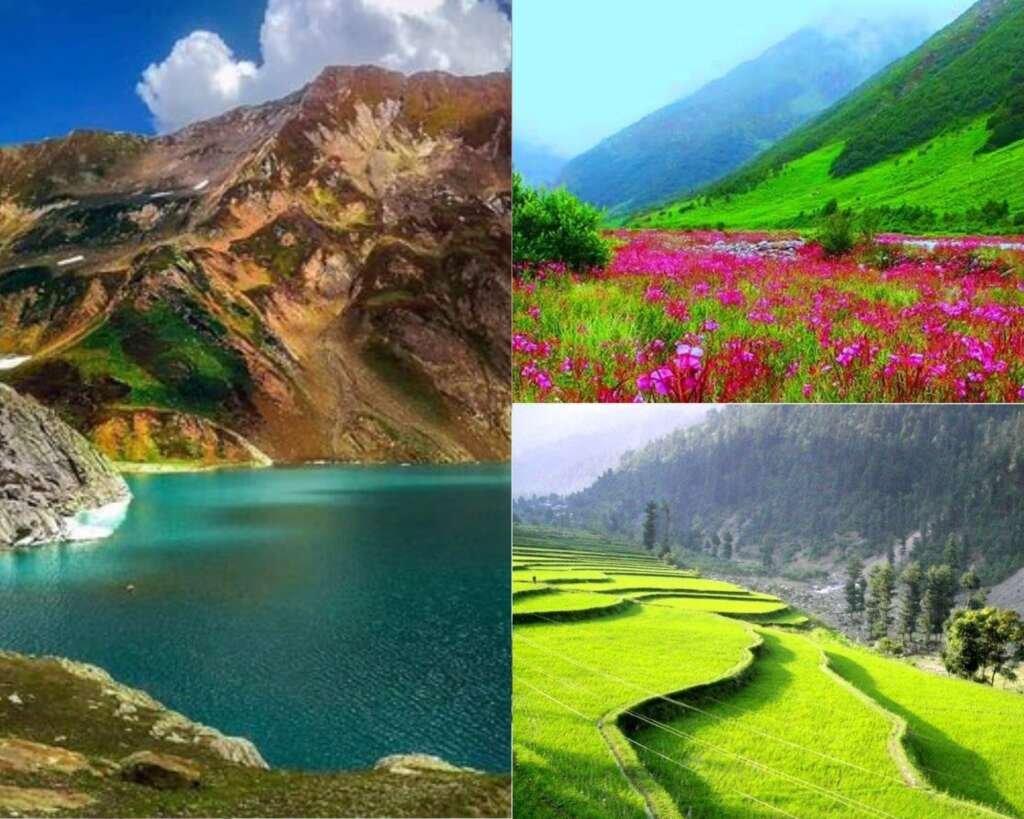 Leepa valley is the fairyland of Azad Kashmir. It is the most amazing and beautiful view for tourists in Muzfrabad. It has many places to love foreign tourists from all over the world. The top of the mountains is covered with heavy pine trees. Leepa Valley is affectionate to make everyone spellbound. Yellow Chinar trees are famous trees to enhance the beauty of Leepa Valley and the shining water is just like a crystal clear.
Leepa valley is also famous for the architectural style of wooden houses. Leepa people love wooden houses, and some local people of Leepa valley used their own houses as a resort, tourists love to live in wooden houses. The valley inhabitants love farming, harvesting, and tourists related services. Tourist call the Leepa Valley is the mini paradise of the Neelum Valley. Leepa has flour mills, the only sort of industry in the valley.
Leepa is very famous for its delicious honey. In the surrounding apple, fig, walnut, and plump trees are very glorious in this valley. Apple produces is in different varieties e.g. Golden apple, Kala Kullo king and tourists enjoy these fruits and some even take them along.
It would have been an injustice not including Leepa among the top ten places to visit in Azad Kashmir.
Peer Chanasi: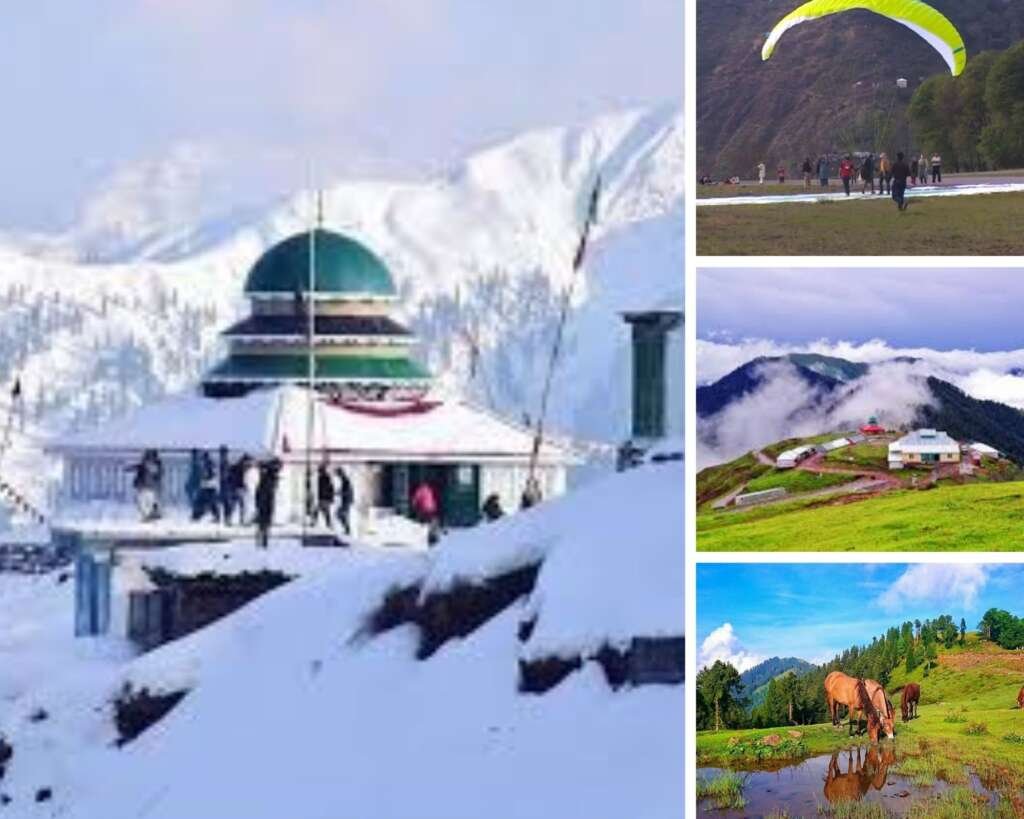 Peer Chanasi is the shrine and the best tourist destination for the people. It is located on the top of the hills. It takes too long to reach the destination. There is a lot of driving/hiking to reach the mountains. No doubt that road is beautiful and easily can reach the top of the valley view, but tourists who go to the top of the mountains don't get many facilities. So, if you are planning on reaching the top there, you should take something to eat with you.
Due to its enormous scenic beauty, wonderful climate, greenery it wins the affections of nature lovers. The setting of the sun behind the mountains shooting of the heart. Every view looks beautiful when the rays of the setting sun fall on it. Everyone is lost in a lovely view. The best time to visit Neelum Valley from April to December because sometimes roads are blocked due to heavy snowfall.
Red Fort: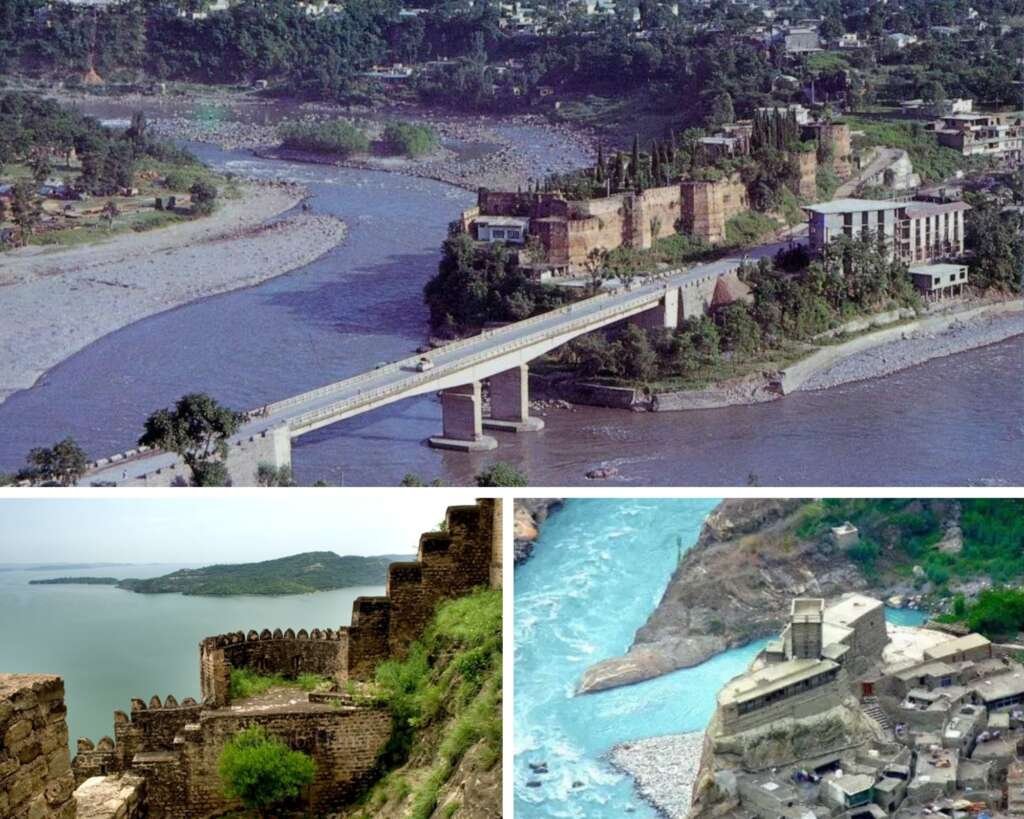 Red fort is one of the best forts in Azad Kashmir Muzaffarabad. It explores the history of the place, mostly travelers visit this place to get knowledge about the historical background. This fort is a heritage site for Kashmiri people foreigners tourists are warmly welcomed here. It is a very interesting work of art and some artists perform their own art. Some artists paint their beauty very gracefully. People admire its beauty because it's the most attention-seeking place in Muzaffarabad.
Some problems in Red fort is a maintenance problem. Authorities do not take serious infrastructure. The government should more facilitate the tourists and something must change in ref fort.
The fort does not have the same view as it used to have before the tragic earth quack back in 2005. Most of the interior was destroyed. You can still have a view of the exterior walls and gate structure.
Ganga Chotti: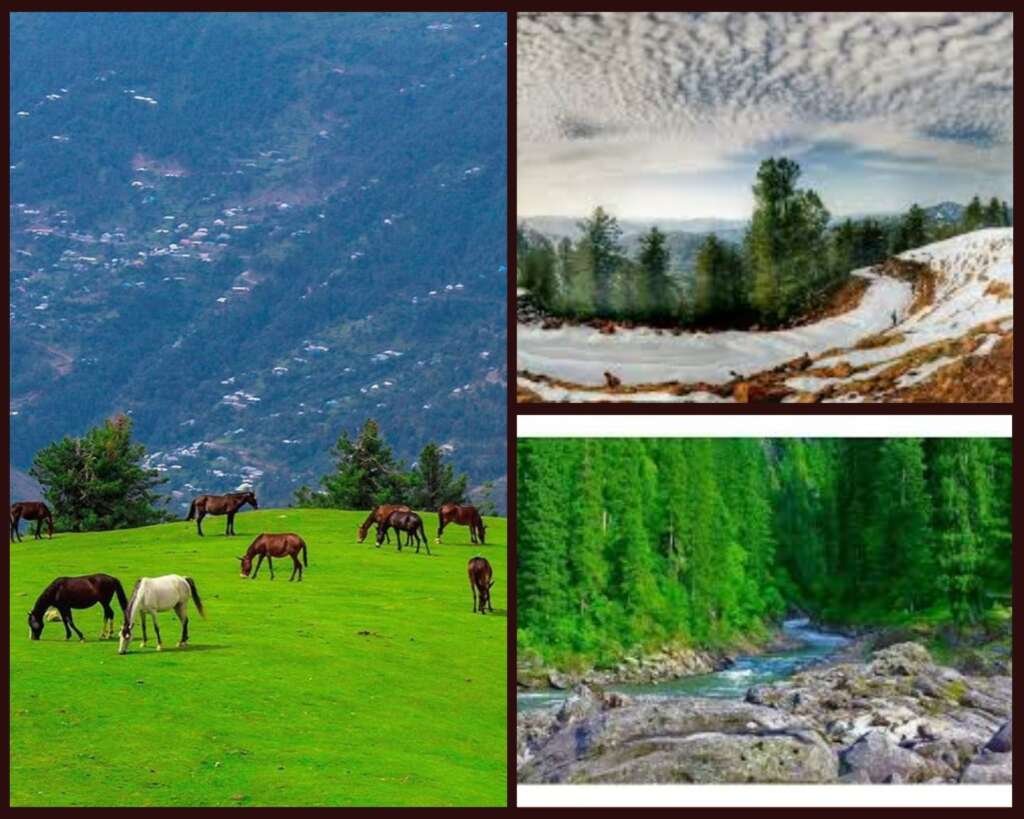 Gangga Chotti becomes the most famous destination for tourists it is included in the top ten places to visit in Azad Kashmir. Its thrilling places fascinate beauty. It is one of the most scenic and charming natural, beautiful place in Azad Kashmir. Some people do not know about its charming views and sensation beauty assistance. But this is the internet era, and those tourists who visit this fabulous place spread its beauty through social media. Now people are aware of its true beauty and then come to visit. Anyone who comes here to visit cannot live without appreciating it. Everyone is fascinated by its beauty.
Foreigners are attracted to this beautiful spot because they love hiking. Some time ago the path to reach the beauty of the mountain was very difficult and people could not see the beauty of this mountain because of this difficult path, some tourists like adventure and they love hiking and goes to the top.
Most people use their own jeeps and most of them go to the top enjoying horse riding. Tourists go there to enjoy horse riding. Gangga chotti lash greenery enhances its beauty. It looks like someone laid a green carpet on the mountain, and the mountains are surrounded by trees on all sides. All of these combine to enable Ganga Chotti to be one of the top ten places to visit in Azad Kashmir.
Banjosa:
Banjosa lake is the beauty of the Rawlakot Azad Kashmir. It has an artificial beauty of a charming lake surrounded by lush green thick pine forest and mountains. The lake is surrounded by trees and their reflection in the water is just marvelous. Beautiful huts and resorts are enhancing the exquisiteness of this place. Tourists attracted to its artistry, they enjoy boating in the lake, horse riding in the mountains.
The nearby worth seeing areas of Banjosa are Jandali, Hussain Kot, and Devi Gali which can't simply be bypassed for a pleasure trip. The distance parting the destinations from Banjosa is 3 km, 4 km, and 12 km respectively. These places portray rich inherent natural terrain surround all others while awaiting visitors for a comfortable stay. Also, Gurduvara is the most amazing and beautiful place in Rawalakot because of its historical and memorable people who come from far and wide to visit this place. Ghorimar is situated 20 km from Khaigala awaiting one's arrival to explore the fascinating beauty over-looking the sub-valley of Rawalakot and Bagh.
Banjosa is an easily affordable place for tourists its residence is not more expensive than other visiting places. Beautiful resorts are facilitating pick and drop services for shopping and visiting the different places in the city. Local restaurants providing good foods and other services
Toli peer: Top Ten Places to Visit in Azad kashmir
Toli Peer a marvelous place and this charming place counted in the top ten places to visit in Azad Kashmir. When tourists reach the top of mountains they feel like on top of the world. Toli Peer is the hilltop area located in the Rawlakot. Toli Peer is great to view of nature. It has an incredible view on top of hills and snowfall in winter. About 20 to 25 kilometers from Rawalakot city it is conveniently reachable. It's a 45 min drive from Rawalakot, the road is a little narrow, so takes a little bit of time because it is a single road and a lot of curves in the road.
I would suggest if any person doesn't have good experience of driving it is not good for new experience drivers. Tourists should hire local drivers for safe trips. This place is lush green mountains and a very awesome place to stop, enjoy, sit relax. Hiking lovers can enjoy this place they should go to the top of the mountains and take the fresh air. The top of the mountains is lush green with awesome weather and a wonderful view. A camping facility is available for tourists who want to stay there and enjoy the night of the Toli peer. But it is only possible in the summer.
Toli Peer surely qualifies to be among the top ten places to visit in Azad Kashmir.
Most people come with their families and entertain a lot. Take along cooked food, BBQ, some picnic stuff eat and enjoy the scenic beauty with breathtaking landscapes. The best time to go to this place in summers as in winters it will be covered in snow. A superior place for hiking. A safe place for children as well, except a few places, close to mountain edge. Simply I can say, if you are a nature lover and want to breathe fresh air, this is the perfect place for you away from city hassle and pollution. One thing you must remember that take along with your food.