PSL vs IPL is the hottest debate these days since the PSL 5 is up and running. Pakistan Super League, on one hand, is a very popular T20 tournament in the world and some people believe it to be better than IPL. However, let's be honest, PSL is still nowhere near in comparison to IPL if we go by viewership and brand value. The biggest reason of all is that IPL is hosted in the home ground (India) with over 1.2 billion of people. This way, it gets more support and viewership.
If we ignore the fact that India is 6 times more populated than Pakistan, then PSL can easily be ranked ahead of the IPL. Let's go deep into the details and see why IPL is more popular.
ALSO SEE:  Live Broadcast – Watch PSL 5 online and on TV
1. Market Value Of The League (PSL vs IPL):
An important factor that describes the popularity is the Market Value of a league, as on 2020 the value of PSL is about $1.5billion and the value of IPL 2019 is way higher then we think. It's about $6.3 Billion which is 600% more than PSL.
The major reason for this price difference is viewership. IPL is being watched by Indian citizens and we know they are 6 times more than those in Pakistan.
2. Highest-Paid Player In 2020:
Since the Market value of IPL is higher, eventually the franchises pay a better price for the players. In PSL 2020 the highest-paid Pakistan player is Shahid Afridi. He got $400,000 and in IPL 2019 Virat Kohli got paid $2,500,000 which is 1050% times more than what Shahid Afridi gets this year.
PSL vs IPL debate becomes even more trending as PSL 2020 is hosted completely accross Pakistan. This increases PSL 5's brand value and viewership. No more EMPTY GROUND MEMEs from INDIANS.
3. The Number Of Teams & Matches:
PSL added a new franchise (Multan Sultans) in 2018, which made a total of 6 teams with 30 League matches. In IPL 2018 there were about 60 matches played between 8 teams. More number of matches and teams mean more time for sponsorship. It is easy to understand the rest of the story.
4. Title Sponsor (PSL vs IPL):
The title sponsor of PSL is HBL and will remain until 2021. HBL pays for the sponsorship amount of PKR 21 Crore (Annually) for a period of 3 years. The Title Sponsor of IPL VIVO pays a huge sponsorship amount of ₹2199 (Indian rupees) Crore for a period of 5 years, which is approximately 10000% more than PSL annually.
5. Prize Money for the winners of PSL and IPL:
The winning amount in PSL 2020 for the champions will be $3.2 Million. The winners of IPL 2019 received $6.8 Million. This is a huge difference as well.
6. Operational Profit:
The Net Operational Profit of PSL 2018 was around $1.7 Million. IPL got a profit of US $31.2 Million is 2017.
7. Most Important Of All, Viewership:
IPL 2017 received 1250 Million impressions for all the matches combined. PSL 2020 has had 350 Million impressions till date. This is very obvious as well. India is densely populated.
More Reasons why IPL is popular than PSL and PSL vs IPL is not a good comparison.
Popular franchises like RCB,Mumbai Indians, CSK and KKR.
Star players like MS Dhoni, Virat Kohli, Rohit Sharma, Suresh Raina ,Gautam Gambhir etc..
Crores of money which attracts players from all over the world.
Extreme Cricket fans all over India as well as outside India too.
Is there any reason that makes PSL popular than IPL?
Well, starting something from scratch takes a lot of effort. Being in the scenario where international cricket was already out of the blue for Pakistan, PSL was just a blessing for the local people. It also affected our performance in international cricket.
Let's compare PSL vs IPL in a different way.
Comparing PSL with IPL is the same as comparing Biryani with Nihari. Both the leagues have their own specialties and features. IPL pretty early and thus has far more experience. PSL is still learning and yet it has done very well to date.
The world is witnessed how fast we are progressing in every field. PSL generated some of Pakistan's most important players who won us the Champion's Trophy 2017 against India. Remember?
Neglecting the fact that India has far more viewership due to a densely populated country, here is why PSL could be ranked better.
Did we mention that Darren Sammy has received Honorary Citizenship of Pakistan because of his services for Pakistan cricket? This happened in PSL5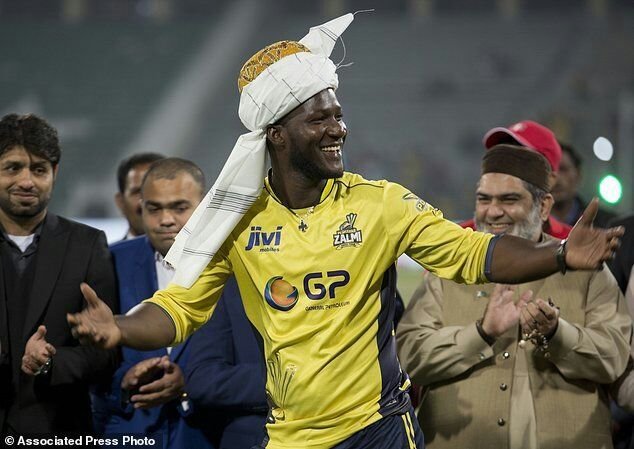 These pictures also speak a lot, more about PSL vs IPL
See this one, about PSL vs IPL
The conclusion of PSL vs IPL
PSL can't be compared to IPL if you keep the aforementioned points in mind. There is a huge difference between audience size. A huge difference between the viewership creates so many factors that make IPL a far more expensive league. However, expensive doesn't always means popular. The enthusiasm that PSL brings is absolutely enormous.
References: PSL OFFICIAL WEBSITE . IPL OFFICIAL WEBSITE